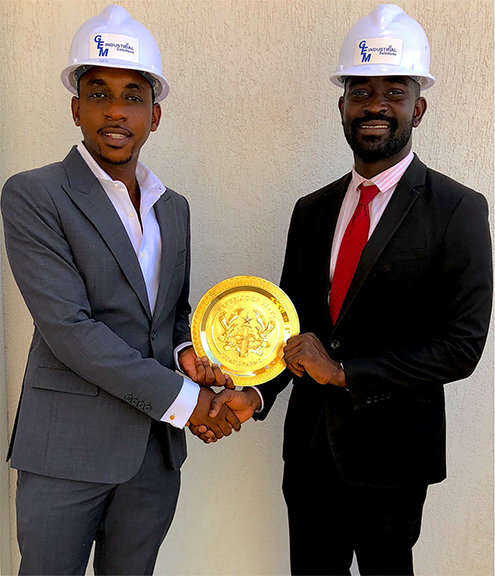 General.Essential.Methodical (GEM) Industrial Solutions is a Ghanaian owned and operated commercial un-manned aerial systems (UAS) service provider. Certified in UAS service delivery, mission planning, as well as piloting & imagery acquisition, we are able to provide geospatial data in a more efficient & cost-effective manner translating to a quicker return on your investment.
Given our efforts in agriculture, GEM Industrial Solutions is Ghana's first regional UAS operator to be recognized by H.E President Nana Akufo-Addo. In addition to our regional recognition, we have also been recognized internationally by the Dutch based Technical Centre for Agriculture & Rural Cooperation (CTA) as a partner.
Mission
Our mission is to utilize UAS' technology to revolutionize your industry needs.
Vision
Our vision is to be an industry leader in data collection & delivery, providing cost-effective solutions, while simultaneously training and hiring the future UAS' pilots of Ghana.